Ft. Shafter Bowl - June 3rd, 2017
Total Paid Out: $7,202.00
Ft. Shafter Lanes . . . 
Rashidi Domville  celebrated our first tournament in the month of May, which was part of our Anniversary Celebration of the 9 Tap Tour HI Region, at Hickam Bowling Center with his first win.  On June 3rd, Rashidi celebrated with his second title of the season and some serious "Dollars".  Ft. Shafter yielded some nice scores as they were really bunched together.  The cash list went from -3 to 51; low to cash was 943; paid 17 places; total paid out $7,202.00; 1st place was worth $1,573.00; and crowned a second time Champion, "We simply had a great tournament and fun time". 
Tournament Play 
The pattern seemed to be real tough as our first squad started their 10 minute shadow and tournament play.  Scott Amuro started things off and leading the way posting an early 980 score and it sure looked like scores were going to be on the low side.  But the 2nd squad saw the scoring get a bit higher as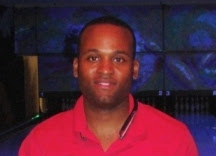 Rashidi Domville and Mike Asuncion move up the leader board posting a nice 1041 score and a tie for the second squad lead followed closely by Sidney Remigio with a 1002.  As the 3rd squad started, Champion Rashidi Domville hits a zone and takes the tournament win slipping past Mike Asuncion by 11 pins, posting a great 1052 score to beat out Champion Mike.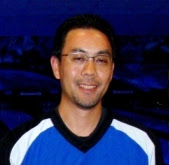 New Member Kyle Ortiz could have been a "Spoiler" but a split in the 9th frame cost him his first title.  Mike Dudley was in the mix until the moving of lanes, faltered just enough to let Rashidi win his second title.  Rashidi used his Storm Snaplock drilled by Virgil Dela Cruz of Exxxtreme 300 Pro Shop for his 2nd Title.  He also thanks the 9 Tap Tour for putting on these events as well as permitting him to bowl.  Congratulations, Rashidi! 
Progressive and 9 Tap Jackpots 
There was great excitement and anticipation as our "Wonder Man" Vergilio Repollo strung 6 No Taps in the second squad only to throw a big split in the 7th frame and sighs of relief from the membership.  For that front 6, Vergilio picked up $375.00 from the consolation bonus.  Our Progressive and 9 Tap Jackpots are at a sizeable payout for the next winner, as the Tour heads to K-Bay Lanes in Kaneohe.  The Progressive Pot increased a little and stands at$1,452.00.  The 9 Tap Jackpot lost some ground and is at $5,898.00.  
K-Bay Lanes .  .  . 
K-Bay Lanes is the site for the 2nd Quarter Championship sponsored by Storm Bowling  and a Storm Ball of Choice.  We will also add to the excitement with two "Mystery Prizes".  We are sure our members will have some fun with these Prizes as well as the favorite "Best 3 out of 4" format.  This a tournament you won't want to miss!  So, be there or "sorry you not goin' have a chance to win". 
Team Event for August 
The 9 Tap Tour Team Event is scheduled for August 12, 2017 at Schofield Bowling Center.  We will have a different format that we feel will add some fun and excitement to the event.  It is scheduled to be a "PRE-PAID" event so we may know what the pay outs will be.  Sign up early with your Team Members.
Finish

Winners

Handicap

Total Score
Prize Money

1st

Rashidi Domville

51

1052

$858

1st Place $1,573.00

$20 Progressive Pot

$715

2nd

Mike Asuncion

-3

1041

$429

2nd Place $715.00

$20 Progressive Pot

$286

3rdT

Michael Dudley

10

1022

$192

3rd Place $263.00

$20 Progressive Pot

$71

3rdT

Kyle Ortiz

9

1022

$192

3rd Place $228.00

$10 Progressive Pot

$36

5th
Richard Laguana

-3

1014

$147

6th
Kevin Asato

-4

1006

$132

7th
Sidney Remigio

11

1002

$119

8th tie
Joshua Mancini

45

980

$105

8th tie
Scott Amuro

11

980

$105

10th
Keanu Deboma

16

974

$93

11th
David Hancock

23

967

$86

12th
Michael Naehu

11

962

$80

13th
Vergilio Repollo

20

957

$75

14th
Christalynn Bonifacio

17

954

$70

15th
Dennis R. Matthews

9

951

$66

16th
Jody C. Loo

14

950

$62

17th
Hank L. Olson

31

943

$60
| Award | Score | Recipient | Prize |
| --- | --- | --- | --- |
| Scratch High Series | 1053 | Mike Asuncion | $145 |
| 2nd | 1026 | Ricky Laguana | $95 |
| Scratch High Game | 300 | Mike Asuncion/Ricky Laguana/Kyle Ortiz | $240 |
| | |
| --- | --- |
| | $1,452.00 |
| | |
| --- | --- |
| | $5,898.00 |


•6 No Taps $375.00
Vergilio Repollo

| 87 Entries @ $33 | $2,871.00 |
| --- | --- |
| Side Pots | $2,404.00 |
| High Scratch Game/Series Pot | $480.00 |
| 9-Tap Jackpot | $375.00 |
| Progressive Pot | $1,072.00 |
| Total Paid Out This Tournament | $7,202.00 |

| Time | Each | 1st Game | 2nd Game | 3rd Game | 4th Game |
| --- | --- | --- | --- | --- | --- |
| 12:00 | $14 | Cora Naki-Souza | Scott Amuro | Kekai Seabury | Naomi Rose |
| total | $56 | 275 | 278 | 287 | 262 |
| 2:30 | $17 | Rashidi Domville | Mike Naehu | Sidney Remigio | Rashidi Domville |
| total | $68 | 259 | 311 | 231 | 288 |
| 5:00 | $25 | Rashidi Domville | William Reyes Jr. | Kyle Ortiz | Ricky Laguana |
| total | $100 | 302 | 283 | 309 | 297 |