Kent Bowl
Sept 28th, 2019
Total Paid Out: $9,616.00
The above photo is one example as there was another all-out assault on the Jackpot this week as the tour made its way to Kent Bowl.  Brad Diemert had the 'Middle 6', Chim Saechao had the 'Front 5', Ed Haskins had the craziest run with first three, then a real strike, then the 'Middle 6' on his way to a 300 game, but nobody could get that stingy 7th 9-tap!  The big winner as far as the Jackpot goes was Chuck Hufford as he hit the 'Front 6' and had that Golden 7th shot for $6,770.00! Click on the photo below to see Chuck's attempt at glory...
As you can see that 5-pin nearly stayed up and although Mr. Hufford scored a cool $750.00 the 9-Tap Jackpot, the pot stays strong and sits at $8,264.00 as we head to Bowlero in Lakewood next Saturday. Congrats to Chuck! 
Scoring was strong this week, with NINE bowlers over the 1000 mark and a slightly high 938 Cut-Line, 27 bowlers made the Cash List and there were a total of 137 entries. 
Jon Schneider had a super day, shooting 1004 earning 9th Place, while Tim Fierro's 1006 was 8th, Brian Peter's 1022 was 7th, Joe Trinka's 1024 was 6th and Dean Hale's great 1048 series was good for 5th! 
It happens occasionally, but it isn't normal for there to be four bowlers on the podium, but this week Erma Tappe and Mike Tobin found themselves in a tie for 3rd Place at 1055, earning $399.00 apiece.  Erma has bowled with the tour for over ten years and was going for her third win while the Kent Bowl specialist, Mike was going for his second win after nearly eight years with us. Great bowling you two!  In 2nd Place this week is Bill Jones...Bill has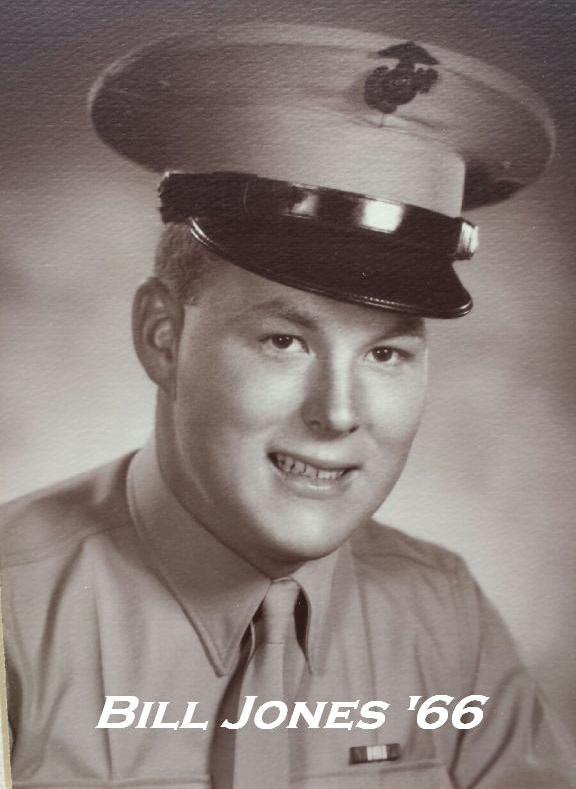 been trying and trying to get his first title, coming SO close  time after time.  In fact, a little research told us that Bill has had TEN Top 4's in his eight+ years with the tour and this week was his All-Time best as he shot 1079 for 2nd Place and earned himself $955.00!  Stick with it Bill, your day will hopefully come soon!  We went back 53 years to find a photo of Bill from his Marine Corps days to share! 
When we talk about personal best performances, Samson
 Ibale has had some super days to say the least, but this week not only did he earn his tour record 27th title, his 1166 slashed his personal best as well.  As research shows us he has topped 1100 a few times before, but this week, nothing could stop him as he pounded out three 300 games on his way to the win and a $2,139.00 check!  Samson used his Black Hammer ball and wore his Dexter 'The 9' shoes.  Ibale said tha the secret to his success was "I was relaxed, calm, in the zone and also lucky."  And so, with that, we'll add another Gold Star to Samson's champion's shirt and congratulate him for another super performance!
Finish

Winners

Hdcp+Bonus

Score
Prize Money

1st

Samson Ibale

0 + 0

1166

$1,000

1st Place $2,139.00

$20 Progressive Pot

$1,139

2nd

Bill Jones

28 + 2

1079

$500

2nd Place $955.00

$20 Progressive Pot

$455

3rdT

Michael Tobin

23 + 5

1055

$285

2nd Place $399.00

$20 Progressive Pot 1/2

$114

3rdT

Erma Tappe

41 + 4

1055

$285

2nd Place $399.00

$20 Progressive Pot 1/2

$114

5th
Dean Hale

28 + 2

1048

$240

6th
Joe Trinka

51 + 4

1024

$220

7th
Brian Peters

7 + 2

1022

$200

8th
Tim Fierro

12 + 1

1006

$180

9th
Jon Schneider

21 + 2

1004

$160

10th
Ed Berg

21 + 0

998

$150

11th
Greg Burdsall

10 + 0

997

$140

12th
Heather Schaaf

48 + 0

991

$130

13th
Ken McAllister

40 + 3

990

$120

14th
Jamie Nazario

27 + 0

987

$115

15th
Ajay Jarata

1 + 0

983

$110

16th
Ed Haskins

18 + 4

976

$105

17th
Will Cotton

11 + 0

974

$100

18th
Ed LeBaron

28 + 3

970

$95

19th
James Black

7 + 0

964

$90

20th
Jesse Sherman

16 + 0

962

$85

21st
Cal Fisher

9 + 1

960

$80

22nd
Isaac Joseph

27 + 2

952

$75

23rd
Mick Hodge

25 + 3

951

$72

24th
Brad Diemert

24 + 2

947

$69

25th
Donnie Roberts

32 + 1

943

$66

26thT
Jason McReynolds

24 + 0

938

$61

26thT
Dan Grass

19 + 2

938

$61
| Award | Score | Recipient | Prize |
| --- | --- | --- | --- |
| Scratch High Series | 1166 | | $145 |
| 2nd | | Samson Ibale | $70 |
| 3rd | | Samson Ibale | $35 |
| Scratch High Game | | Samson Ibale | $145 |
| 2nd | | Samson Ibale | $70 |
| 3rd | | Samson Ibale | $35 |
| | |
| --- | --- |
| | $2,195.00 |
| | |
| --- | --- |
| | $8,264.00 |


5 Taps • $750.00
Chuck Hufford

| 137 Entries @ $35 | $4,795.00 |
| --- | --- |
| Added by 9-Tap Tour | $0.00 |
| Subtotal Prize Fund | $4,795.00 |
| Champions Shirt | $40.00 |
| Side Pots | $1,823.00 |
| High Scratch Game/Series Pot | $500.00 |
| 9-Tap Jackpot | $750.00 |
| Progressive Pot | $1,708.00 |
| Total Paid Out This Tournament | $9,616.00 |

| Time | Payout | 1st Game | 2nd Game | 3rd Game | 4th Game |
| --- | --- | --- | --- | --- | --- |
| Sat. | | | | | |
| 11:00 | $20 | Pete Wood | Joe Trinka | Isaac Joseph | Magic Bristol |
| 2nd | $7 | Joe Trinka | Chuck Hufford | Ed LaBaron | Andrew Scalf |
| total | $108 | 294/271 | 285/282 | 316/292 | 298/292 |
| 1:00 | $20 | Ed LeBaron | Ed Berg | Willie Downing | Zac Clute |
| 2nd | $10 | Walt Dalrymple | M Hodge/J Black | Jon Schneider | Will Cotton |
| total | $120 | 328/279 | 282/271 | 292/285 | 259/255 |
| 3:30 | $22 | Samson Ibale | Samson Ibale | Samson Ibale | Samson Ibale |
| total | $88 | 300 | 300 | 266 | 300 |
| 3:30 | $18 | Dan Watts | Dean Hale | Jamie Nazario | Dan Grass |
| total | $72 | 319 | 270 | 288 | 294 |